Webshop fulfillment integration for the NZZ Shop
In context of launching a new ecommerce platform for all webshops of a leading swiss publisher, I did the technical specification, coordination and quality assurance of the webshop fulfillment integration.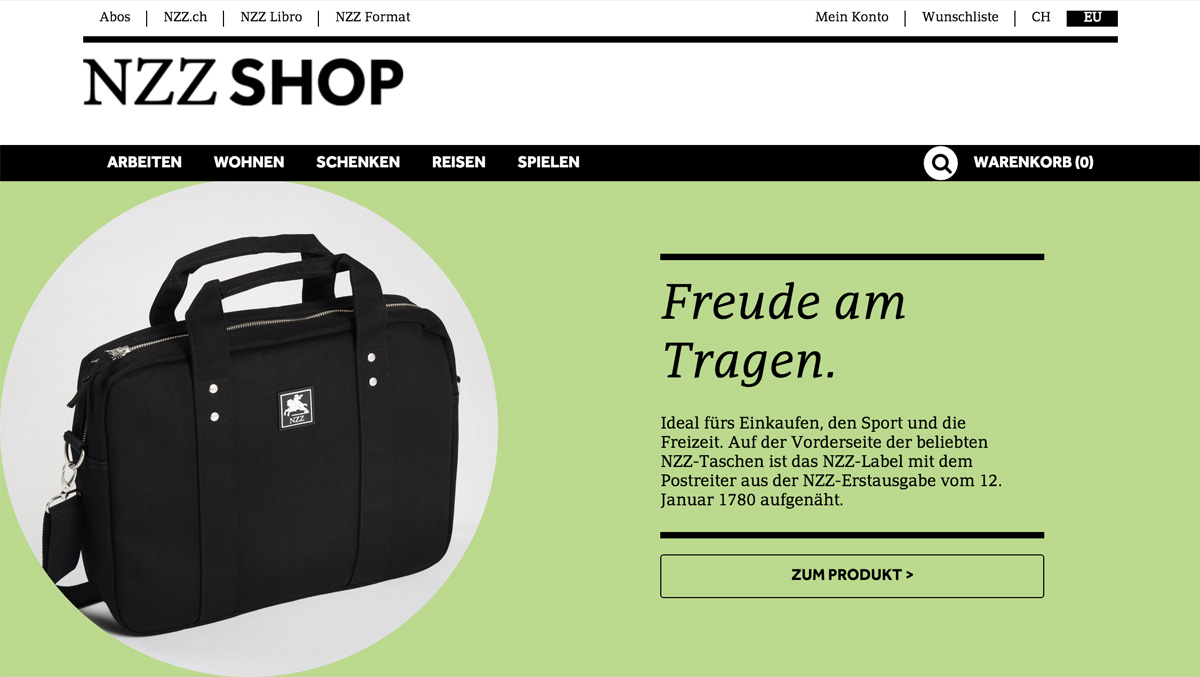 The first new webshop was released at June 24th, 2015.
Responsibilities:####
Technical Project Management for the webshop fulfillment
Techical specification of the API and handling logic
Test coordination for qa and going live
Technology Stack:
Shopware as multi-country and multi-shop platform

Bookit integration for delivery processes

Docker for easy to use development environment.