Relaunch of the foundation website of the Berliner Philharmoniker
For the relaunch of the Berliner Philharmoniker website, form4 took over the technical implementation and implemented a connection of the website to Alfresco, making single source publishing possible.
The great design came from the well known agency edenspiekermann_.
Goto the website: https://www.berliner-philharmoniker.de/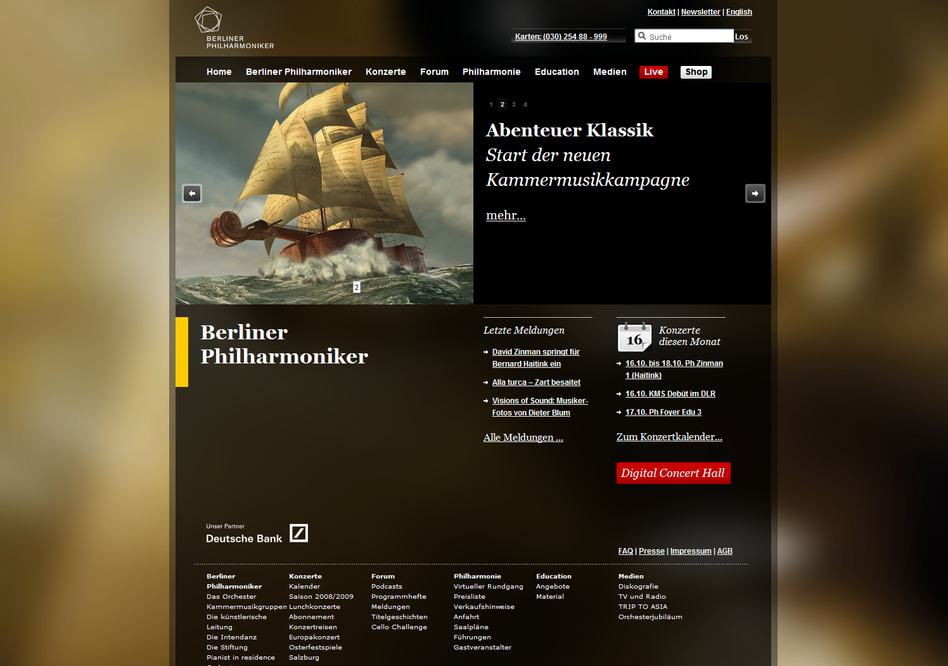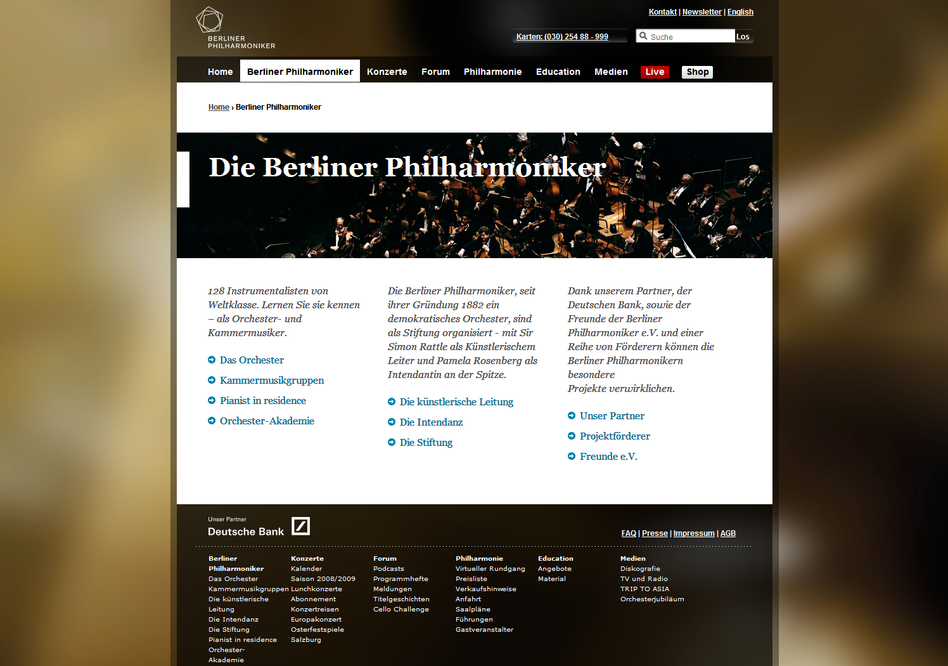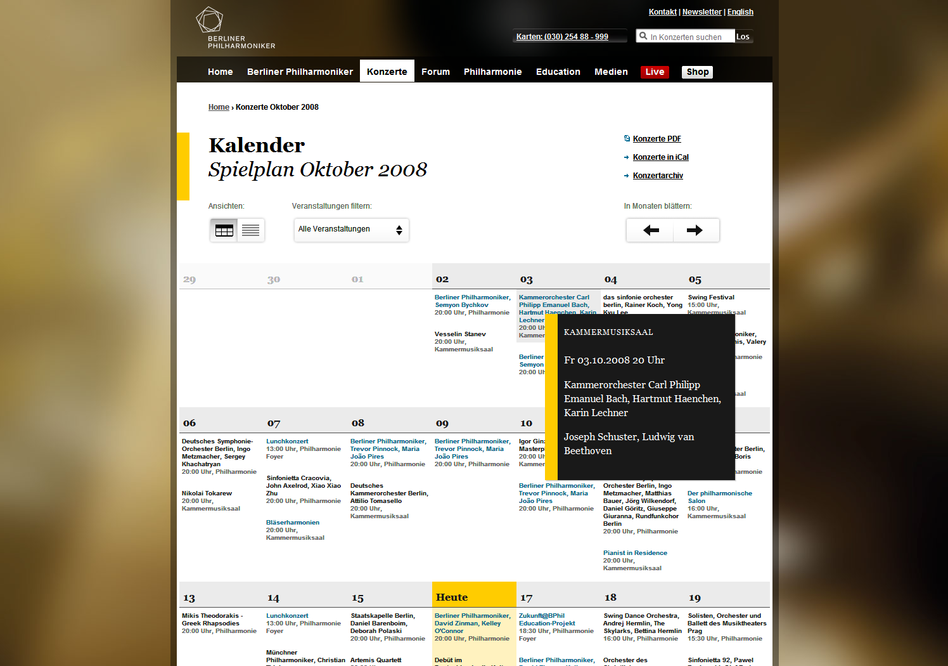 Features:####
Alfresco Connection for single-source publishing
Scrolling top stories on the start page and displaying the hotline number via jQuery/AJAX
Concert calendar with short information about each concert via jQuery/AJAX
Connection to the ticket system and display of ticket availability and iCal export of calendar entries
Orchestra and musician overview based on Alfresco documents
Bilingual website
RSS via Feedburner
Podcast via iTunes
Responsibilities:####
Project management.
Lead development.
Technology Stack:
TYPO3 CMS

Alfresco as single-source-publishing platform