First legal lyrics database audiohamster.de
In cooperation with Ahuis PR we created the first legal online lyrics database at www.audiohamster.de.
The database contained around 160.000 reviewed and legally contracted songtexts.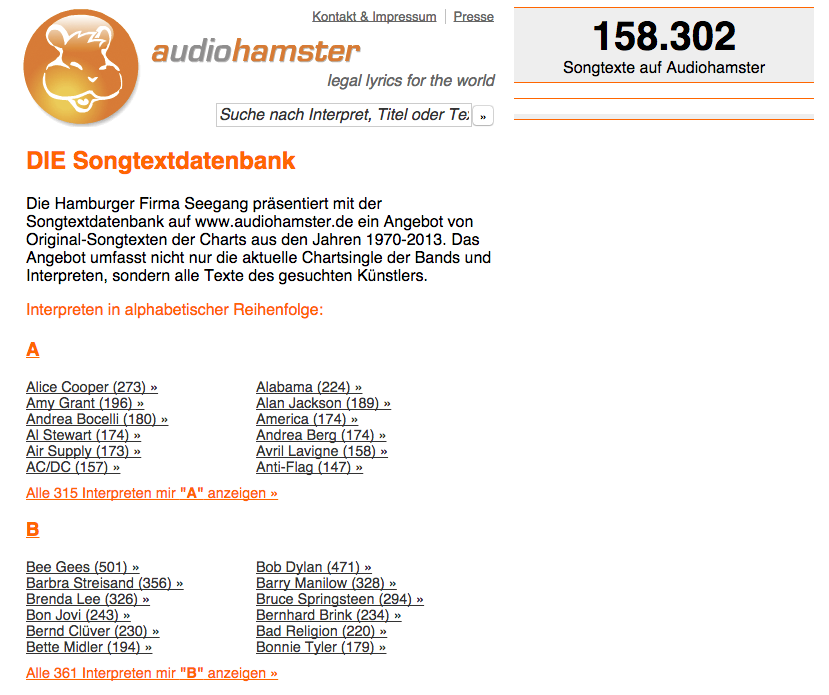 Responsibilities:####
CTO
Backend Development
Quality assurance with focus on a import and cleanup process of the input data
Technology Stack:
TYPO3 CMS as framework.

PHP for CSV data and text file imports.